A Nostalgic Journey in & around the Original Village of ...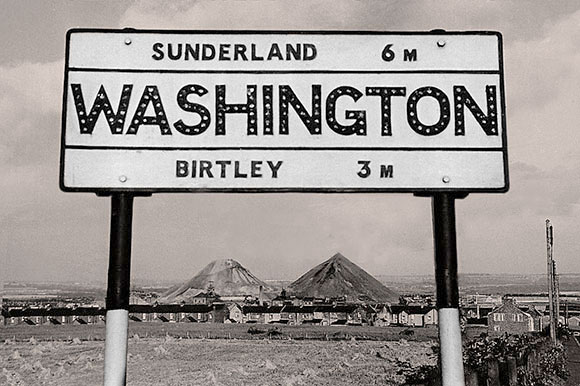 NOTICE BOARD
Latest Upload: Friday, 19th January 2018
• • ◊ • •
1. PHOTO GALLERY
1.1 Children visiting Penshaw Monument, plus four pictures of the restoration work that took place, circa 1979.
1.2 A tad dark and out of focus, but several major Concord features on display in this view from close to the Bird Inn.
1.3 Apologies for the low quality, but 1965 members of Washington Greys Jazz Band should recognize a few faces.
1.4 Super image of Oddfellows Arms / Road to Cox Green Station. First posted by Sunderland Antiquarian Society.
1.5 View over Shafto Terrace, to the 'F' Pit. The original only showed the pit heap and the houses below its base.
Printed by Sunderland Antiquarian Society
The Man Who Slew The Worm!
Can you name this Knight of Rhodes,
the original site of his Statue
and its later location?
( I'll leave you to Google that title. )
---
2. ARTICLES, SELECTIONS, MAPS ETC.
2.1 Several new additions showing The Galleries Bus Station on 2 new Tabs. Where's the Bus Station in this picture?
2.2 A Short History of Our Pits & Communities. Many thanks to 'Washington Miners & Community Heritage Group'.
2.3 Mr N. Pentland MP hosts a party of Glebe GCE pupils on a visit to the House of Commons. Some names. [ Tab 5 ]
• • ◊ • •
5 pages of must-read local history from 100 years ago.
Nov. 1917: Many Usworth & Washington families faced poverty & hunger.
Why? How did the children help to alleviate this situation?
---
3. OTHER STUFF
'What's Where' & 'How To Get There'
( Click one of these great pictures. )
• • ◊ • •
The Content of this Website was provided by the People of Washington.
You are welcome to download any non-copyright images that you would like to keep or print.
If you wish to upload images to another website, please mention raggyspelk.co.uk.
---
"Nothing is ever really lost to us as long as we remember it."
Lucy Maud Montgomery
(1874-1942)
---